Heritage Works
Cedar West combines traditional craftsmanship with modern technology to create beautiful replacement doors and windows for classic and heritage-listed buildings.
We are able to custom-build beautiful timber doors and windows that complement the historical and cultural significance of the building. We can also incorporate custom modifications to suit special requirements, including acoustic considerations and heritage listing guidelines.
Please see below for examples of heritage projects featuring Cedar West joinery.
---
Old Treasury Buildings Perth
St Georges Terrace, Perth WA
Cedar West is proud to have been involved in the award-winning refurbishment of the Old Treasury Buildings in the heart of Perth.
The heritage-listed Old Treasury Buildings are situated on one of the most important and iconic sites in Western Australia, and have a rich history dating back to 1889. Over the years these State Buildings have been used for a variety of uses, including as the General Post Office, Treasury, a police court and cellblock, and the office of the Premier and Cabinet, before they were vacated and left to sit empty for almost two decades.
The Old Treasury Buildings have now been completely refurbished as part of a major revitalisation project to breathe new life into the area. The buildings have been carefully restored to return them to their original grandeur, and to create a luxury hotel and exciting mix of other hospitality and retail uses. The six-star hotel features 48 sumptuously appointed suites, dining rooms, lounge, library plus private meeting and function rooms.
Replacing over 400 windows and doors
As part of the refurbishment, it was necessary to replace all of the existing timber windows and doors throughout the buildings.
Cedar West provided a customised solution to design, manufacture and replace all of the joinery, including more than 400 double hung windows and numerous door sets. Specifications for the project were very comprehensive and included detailed requirements to satisfy heritage listing and acoustic considerations.
Our solution included the replacement of joinery with certified, sound-efficient solid timber windows and doors, which were all custom-designed, manufactured and installed by Cedar West.
Award-winning design
This project has been recognised for its innovation and was awarded the George Temple Poole Award (the highest honour) at the WA Architecture Awards 2016, as well as the heritage award. The judges stated that this "thoughtful and thorough restoration will ensure the buildings last many more generations". COMO The Treasury Hotel has also won a number of other awards, including Hotel of the Year (Gourmet Traveller) and Australasia's Best Hotel (Conde Nast Traveler).
---
Manning Buildings
High Street, Fremantle WA
Cedar West supplied over 130 custom timber windows as part of the restoration of the iconic Manning Buildings in Fremantle.
The new timber windows were constructed from solid jarrah, and feature beautiful curves, arches and decorative scrolls to complement the style of the 1902 buildings.
Cedar West provided a customised solution to maintain the character of the original building whilst meeting the demands of today's high building standards.


| | | |
| --- | --- | --- |
| | | |
---
Claremont Council Chambers
Stirling Hwy, Claremont WA
The Claremont Council Chambers Building was over 112 years old before it suffered devastating fire in 2008.
Refurbishment works included extensive repairs and rebuilding to restore the building to its original grandeur.
Cedar West was awarded the contract for replacement of all the existing timber windows and doors throughout the building.
---
Leederville Hotel.
Newcastle Street, Leederville, WA
The Leederville Hotel is a landmark building in the Federation Romanesque style that has been a popular entertainment venue for over a century.
The building has recently been renovated to create exciting new outdoor zones and indoor areas, as well as an updated restaurant and kitchen.
As part of the project, the original historic facade of the hotel has been retained, and the old timber doors and windows have been refurbished or replaced.
Cedar West was appointed to supply new solid timber bifold doors, windows and ornate curved architraves to restore the facade of this heritage-listed building.
---
Boundary Street, Brisbane, QLD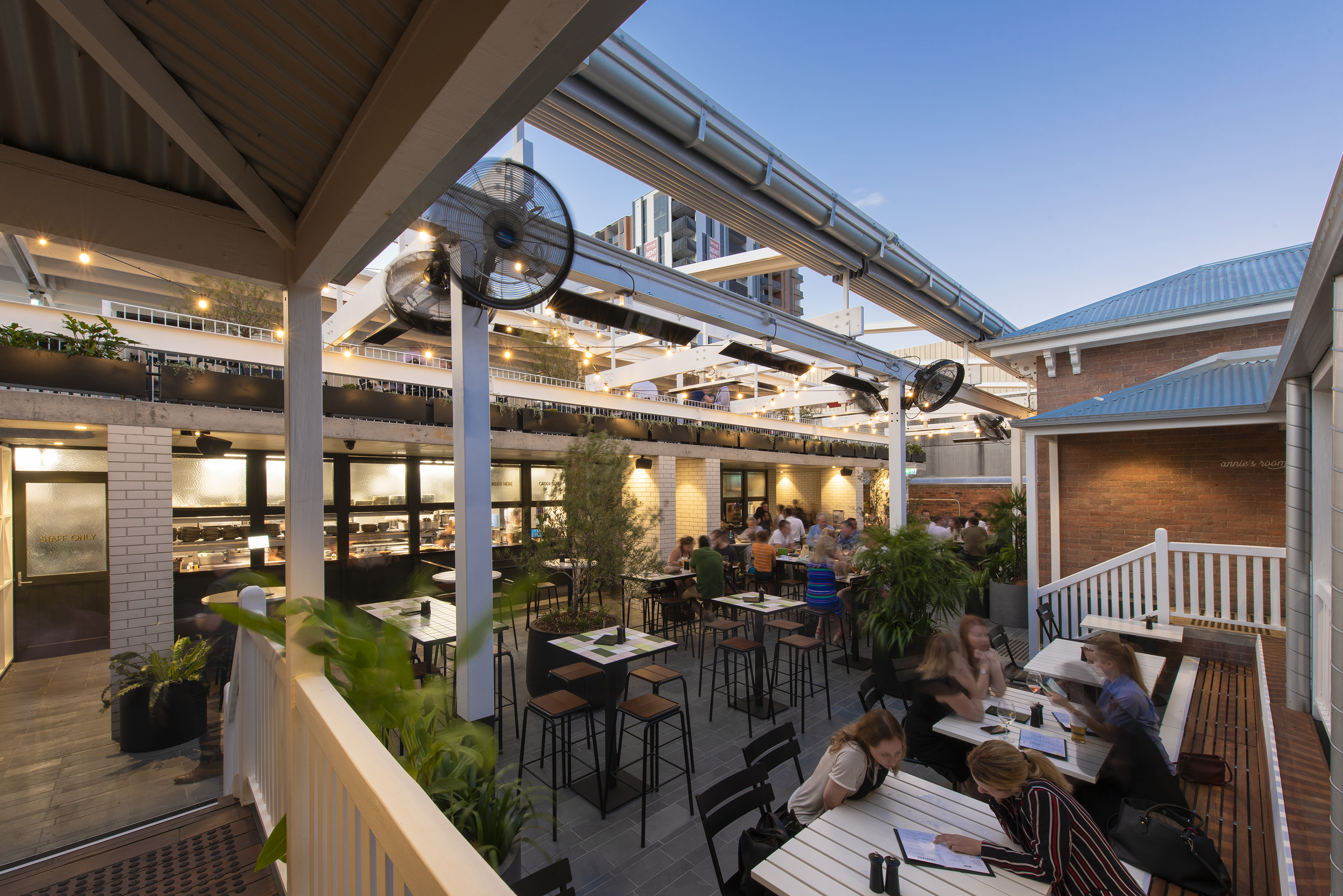 Dating back to 1864, the Boundary Hotel is one of Brisbane's oldest and most iconic pubs.
The hotel has recently undergone a refurbishment to give this historic building a fresh new new look with modern, multi-use spaces. Rich in character and history, the facade of the hotel is heritage listed and it was important to ensure that the appearance of the timber joinery was consistent with the style of the building.
Cedar West was appointed to supply new solid timber doors and windows, including bifolds doors, double-hung windows and beautiful feature doors for this heritage-listed building.
---
If you are working a heritage project, contact us today to find out more about our custom-made timber doors and windows.
There are no products matching the selection.
Need Inspiration? View our Gallery